K13 Pro (White Backlight) (Gateron Red Swich)
Preko 7000.00 RSD poštarina je besplatna, do 7000.00 RSD poštarina je 200.00 RSD! Saljemo  AKS Express Kurirom.
Keichron K13 Pro je ultra-tanka bežična prilagođena mehanička tastatura koja omogućava svakome da savlada bilo koje tastere ili makro komande na njenom rasporedu bez tastera numeričke tastature preko VIA-e, uključuje LSA (niskoprofilne sferične ugaone) kapice za profile za Windovs i macOS, i korisnici mogu brzo da zamene sa Gateron MKS mehaničkim prekidačem niskog profila (samo za verziju sa RGB pozadinskim osvetljenjem sa mogućnošću hot zamene)
SPECIFICATION
Number of Keys: 90 (80%)
Switches: Gateron low-profile mechanical
Switch Face: North-facing
Number of Multimedia Keys: 12 
Frame Material: ABS+Aluminum frame
Keycap Material: Low-profile double-shot PBT
Layout: ANSI
Polling Rate (Wired Mode): 1000Hz
Polling Rate (Wireless Mode): 90Hz
N-Key Rollover (NKRO): Yes for both wireless and wired modes

*The K13 Pro is currently compatible with Gateron low-profile mechanical switches only, as QMK does NOT support low-profile optical switches.

CONNECTIVITY AND POWER


Backlit: 22 types of RGB backlight options plus endless possibilities
Battery: 2000 mAh rechargeable li-polymer battery
BT Working Time (Backlit off): Up to 100 hours (Lab test result may vary by actual use)
BT Working Time (RGB): Up to 33 hours (Lowest brightness)
Connection: Bluetooth and Type-C cable
Bluetooth version: 5.1
Bluetooth Device Name: Keychron K13 Pro
Compatible System: macOS/Windows/Linux
PHYSICAL UNIT


Dimension: 346 x 118.5 mm (13.62 x 4.66")
Weight: 580 g / 1.28 lbs
Height without keycap (front): 7.72 mm (0.3")
Height without keycap (rear): 14.7 mm (0.58")
Height incl. keycap (front): 18.2 mm (0.72")
Height incl. keycap (rear): 24.1 mm (0.95")
Typing Angle: 3.37º, 4.2º and 6.7º
MCU: Ultra-low-power ARM Cortex-M4 32-bit STM32L432 (128KB Flash)
Operating Environment: -10 to 50℃
View full details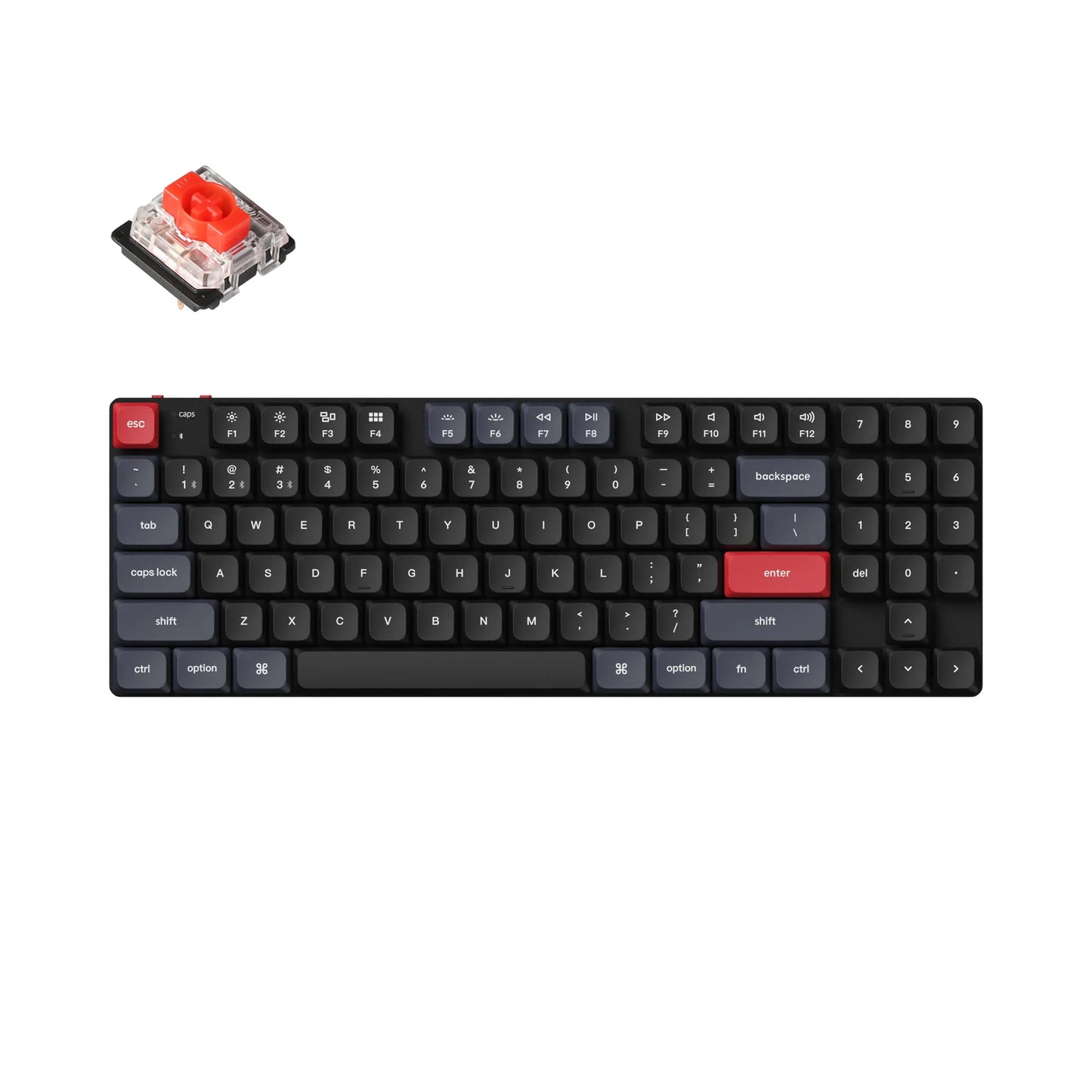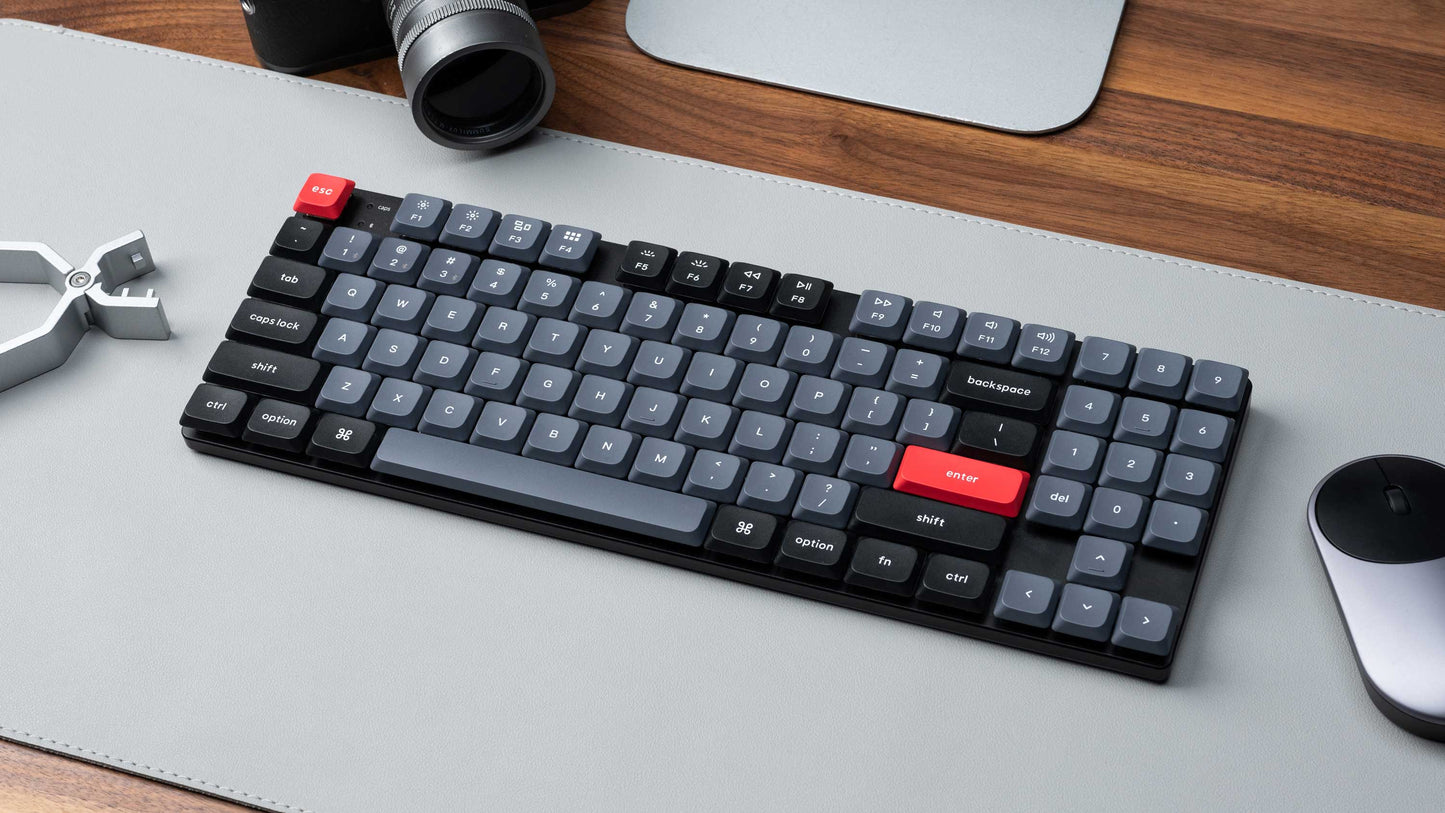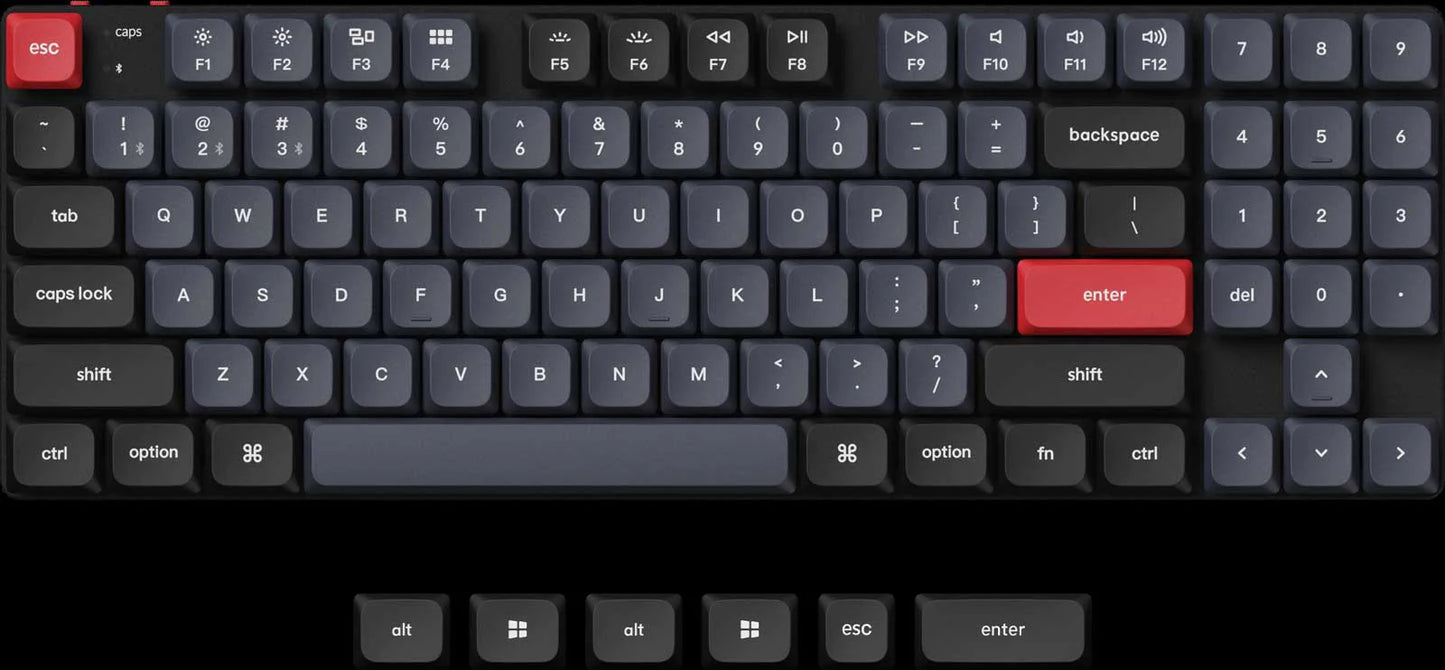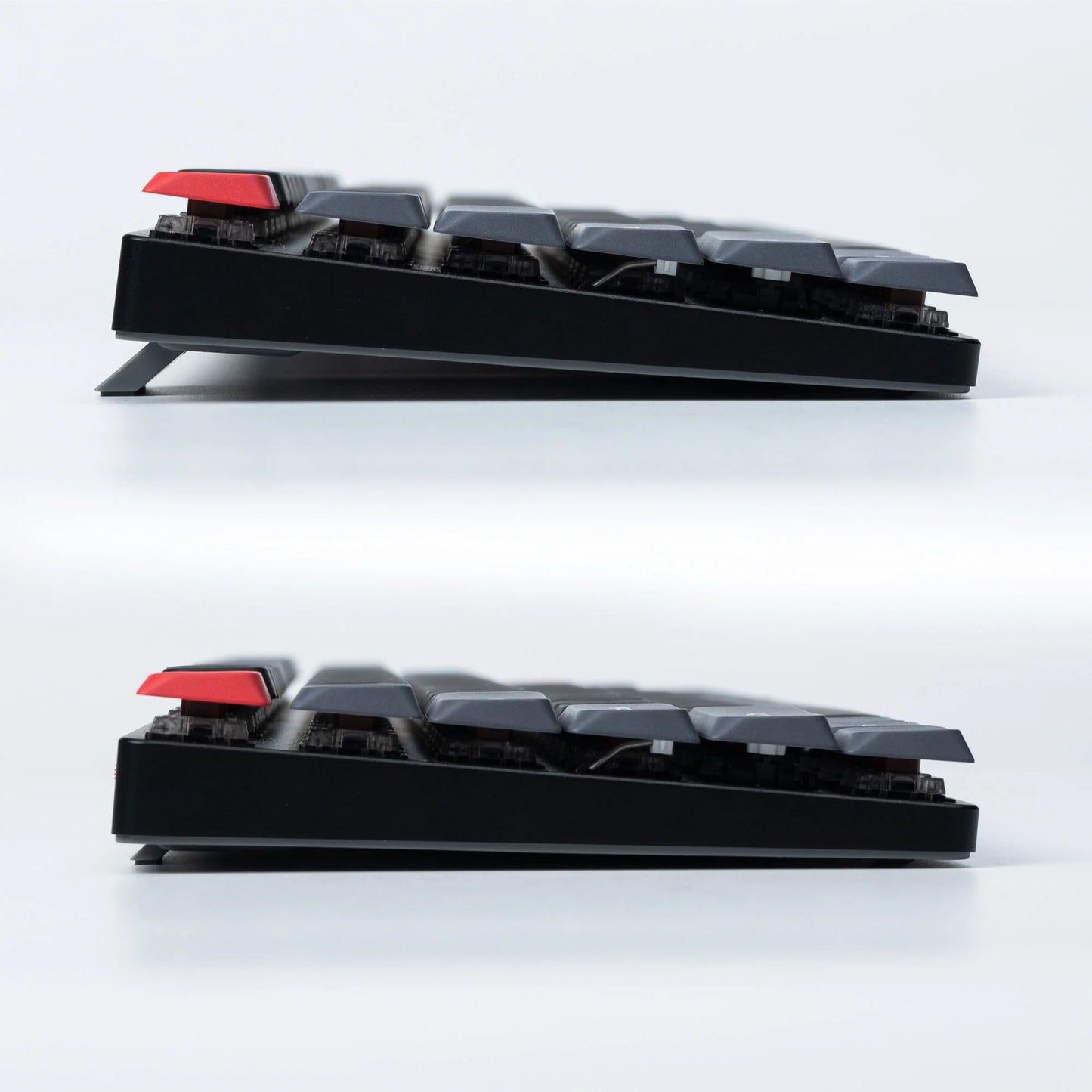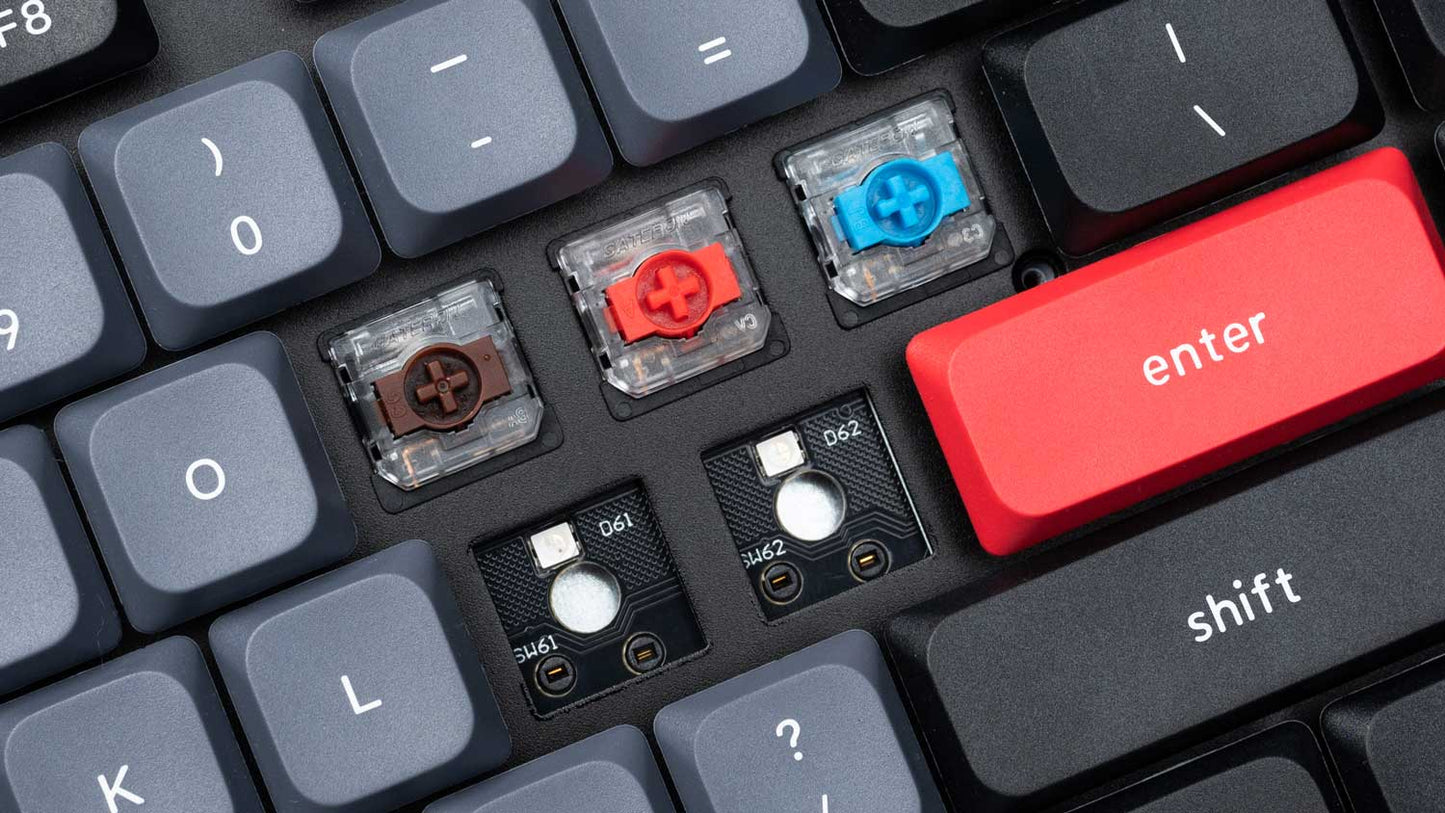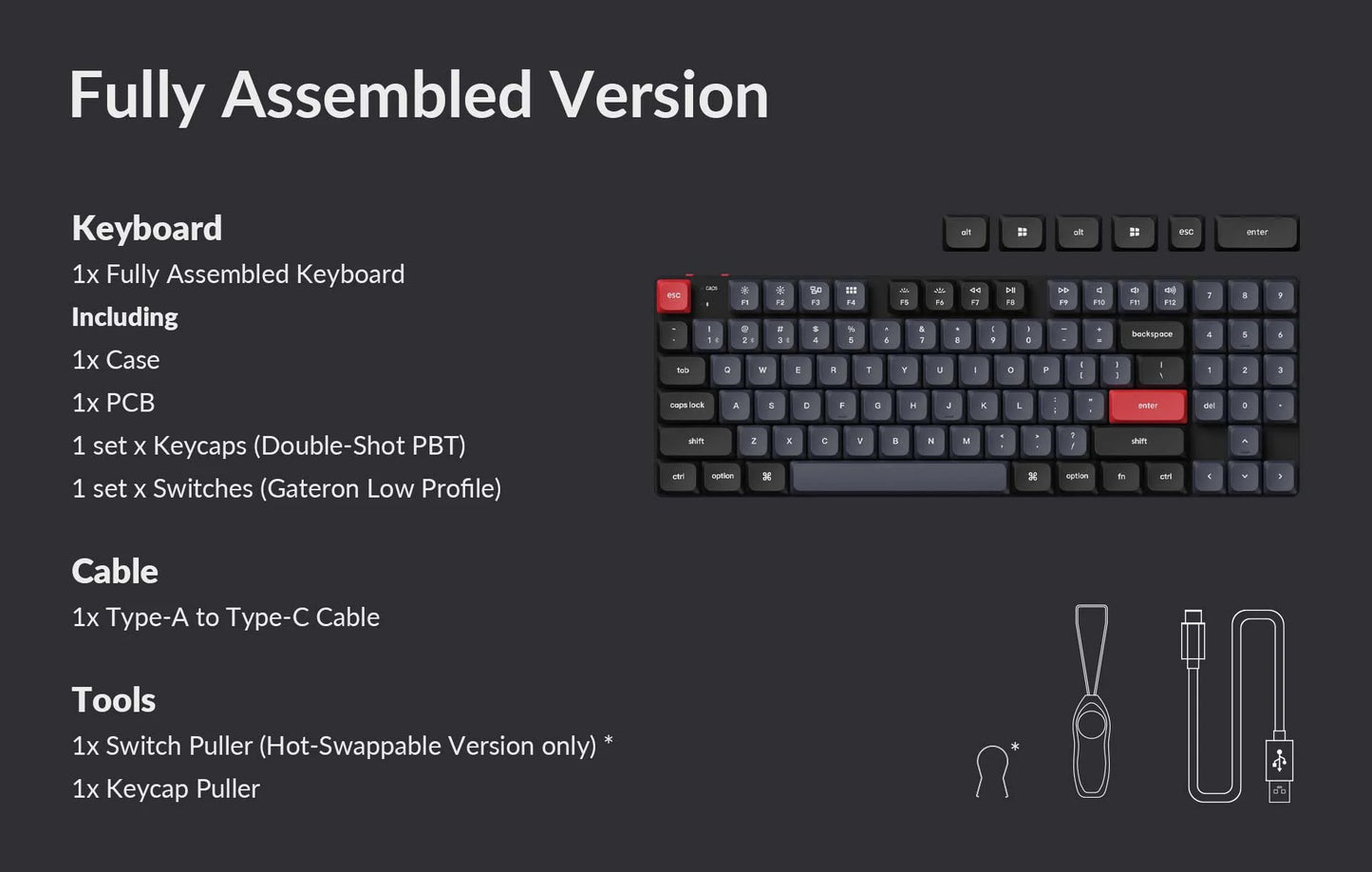 K13 Pro (White Backlight) (Gateron Red Swich)